Robotic surgery training program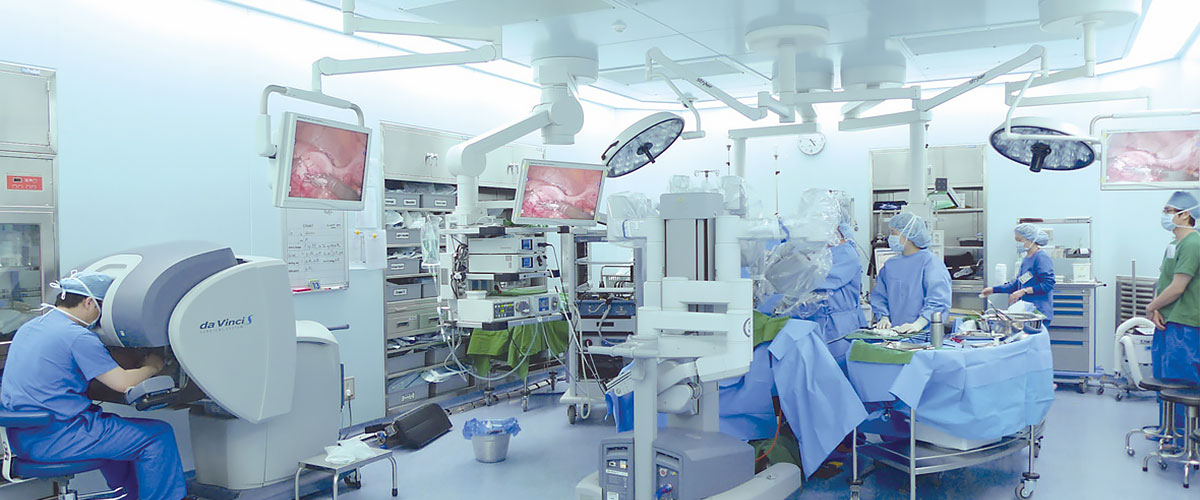 Kyungpook National University Chilgok Hospital is the host institution of ARCCS, Asia's largest robotic surgery society, which reached 5000 robotic surgeries on 4th February 2021 as a single domestic institution, and has led the new growth of robotic surgical techniques. Equipped with the latest Da Vinci robot systems, SP, XI, and SI, robotic surgery is performed in colorectal surgery, urology, obstetrics and gynecology, breast thyroid surgery, and general surgery. In addition, the division of colorectal surgery is the main organization of the Asian Robotic Camp for Colorectal Surgeons, the largest robotics society in Asia, and has held 9 successful conferences with more than 700 participants.
Many surgeons from around the world continue to visit Kyungpook National University Chilgok Hospital every year to receive various robotic surgery education for the colon, urinary system, gynecology, and thyroid gland, and we are striving to become the center of the world when it comes to robotic surgery education.
Kyungpook National University Chilgok Hospital, the center of robot surgery education, is waiting for partners to grow together.