Training program for rehabilitation medicine experts in Central Asia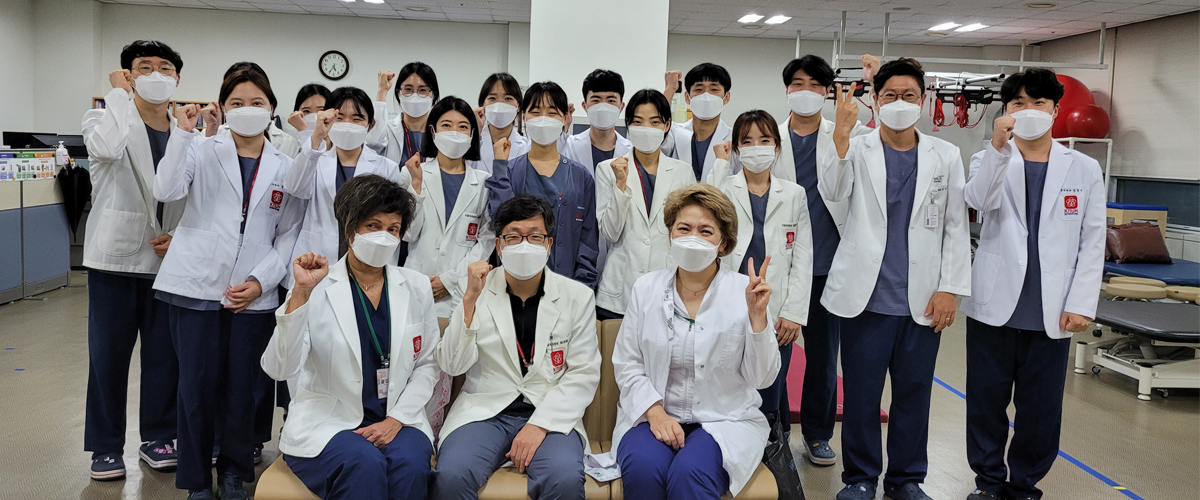 Kyungpook National University Chilgok Hospital is the host institution for the establishment of the first Korean type rehabilitation department in Central Asia. It was initiated by an agreement between the two countries of the Ministry of Health of the Republic of Korea and Kazakhstan when President Moon Jae-in was visiting 3 Central Asian countries. Kyungpook National University Chilgok Hospital-Korea Foundation for International Exchange-Kazakhstan National Medical University Asfendiyarov 3-way agreement has developed a curriculum for the establishment of a Korean type rehabilitation department in Kazakhstan, and Kazakhstan National Medical University is currently conducting a training program for the Department of Rehabilitation Medicine.
This is a program created with the aim of improving the quality of life of Kazakhstan's citizens and fostering rehabilitation medicine specialists who can perform professional rehabilitation treatment for the disabled and socially disadvantaged groups to create a society that embraces the weak and disadvantaged.
In addition to Central Asia, we aim to grow together with experts in rehabilitation medicine for the socially disadvantaged, disabled, and children around the world. Opportunities are always open to you.